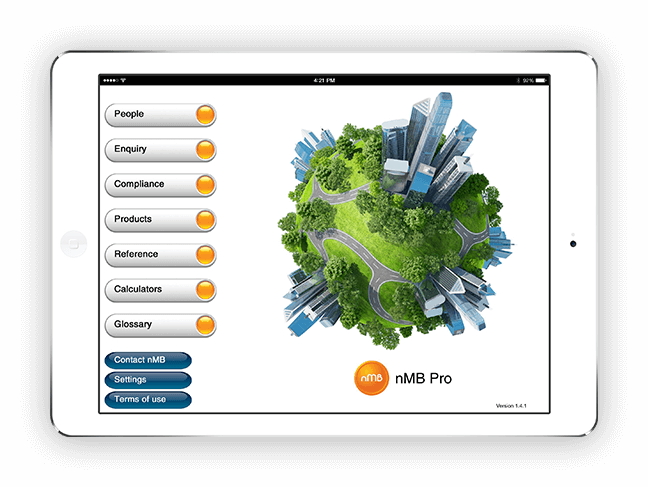 nMB Pro
The mobile broker ipad app
All your client's information at your fingertips, available anytime, anywhere, at the touch of a screen.
Download Now for FREE on the App Store.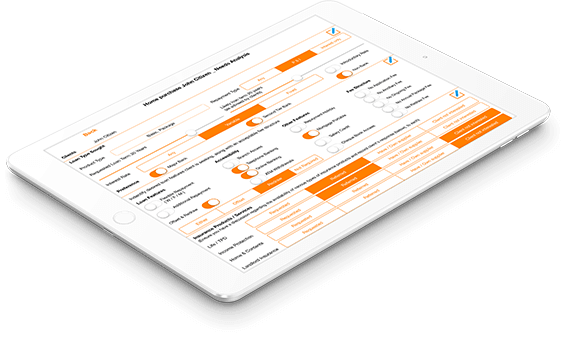 Break free from the office
Designed exclusively for iPad, nMB Pro takes advantage of the latest technology.
Sign new clients, capture compliance information, compare products and lodge applications directly with lenders, at anytime, from anywhere.
The entire loan process can be completed on the spot. Providing a faster, convenient and more engaging experience for your clients.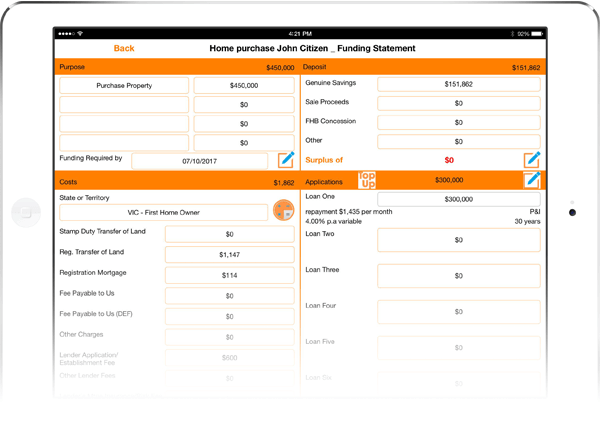 Mobile Document Capture
No need to photocopy client documents back at the office, use the iPad to capture and upload documents directly into nMB's secure cloud storage.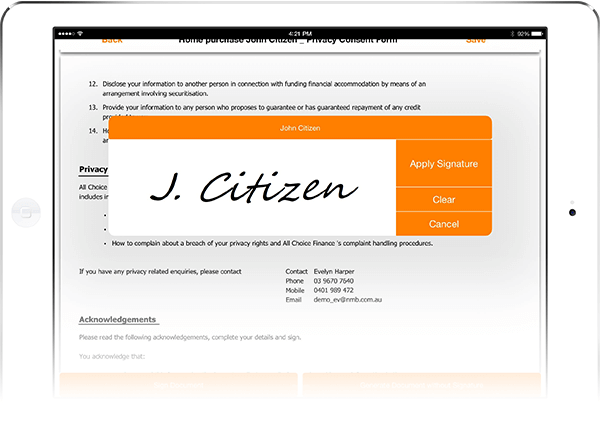 Sign Documents On-Screen
Clients can sign a range of embedded compliance documents, including Privacy Consent and Credit Assistance Quotes, right from your iPad's touchscreen.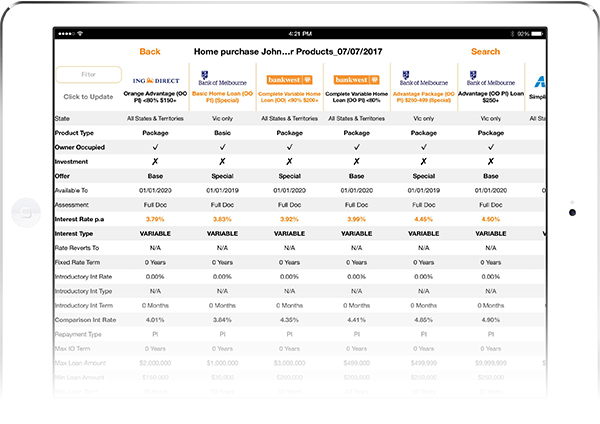 On-Screen Product Comparison
Client preferences are filtered to assist in determining the most suitable loan and dynamically presented with your branding, ready for emailing direct to your client.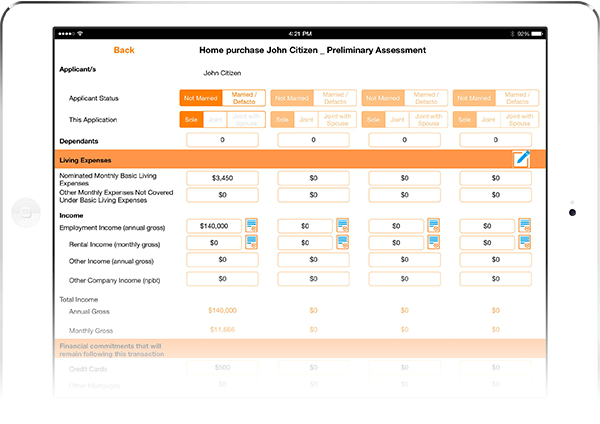 Reports at The Touch of a Button
At the touch of a button generate Preliminary Assessment and Credit Proposal reports, branded with your logo and automatically stored in nMB's secure cloud.
Continuous Connectivity
All your client details and documents are instantly accessible. Review work in progress, make notes and schedule appointments on the road.
Fast, Efficient Client Sign-Up
Use our smart engine to take your client from information capture to lodging an application, all in one meeting. Everything you need, including lender reference material, on one device.
Streamlined Compliance
All compliance is performed via an integrated end-to-end program, no additional data entry required.
Your Own Branding
Incorporate your logo and contact details on all client forms.
Take Advantage of the iPad
Fully integrated with iPad features including voice recognition, fingerprint security, email, messaging, file transfer and calendars.
Easy to Install
Simply download the app, input your security logon and you're ready to go.
Let's build a successful broker business together
nMB has helped contribute to the growth of my business
My partnership with nMB has been extremely positive and has helped contribute to the growth and development of my business. Initially I established a relationship with nMB due to my previous dealings with its management team. Each director was well regarded in the mortgage industry, not only for their extensive industry knowledge but also for their professionalism and affable personalities. I have seen nMB's team develop over the years and each new team member has brought further expertise to nMB's operations and proved an ideal fit with nMB's company culture.